The Sub-9 Gravel Grovel is a non-stop, self-supported, solo competition along the rural roads of southern Indiana. This is not your typical road race, mountain bike race, or cyclocross race. It is a combination of all three! Who will take home the custom Brown County Stone Trophies... will it be a cyclocrosser?, a roadie?, or MTB'er?

You'll have to experience it for yourself to find out!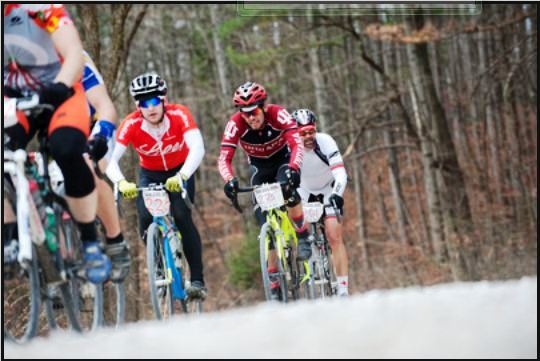 ~ THE GOLDEN RULE. The sponsors, organizers, and anyone having anything to do with this event are NOT responsible for your safety. We can't say this enough….. YOU ARE RESPONSIBLE FOR YOU!
~ Each rider is considered to be on a private excursion and remains solely responsible for any accidents in which he or she may be involved. NO RESPONSIBILITY CAN BE ACCEPTED FOR RIDERS BECOMING LOST OR STRANDED. Participants must carry with them ALL necessary equipment. Riders can help other riders with mechanical support. We are not doing this event to leave someone out in the boonies of Indiana.
~ Riders must wear an ANSI or Snell approved helmet, must obey city, county and state laws and Rules of the Road, and conduct themselves in a manner that will not bring discredit to the event.
~ A cell phone is also a good/great idea. Although you might not have service on all parts of the course, a whistle will be your next best option.
~ The primary ride route must be followed at all times. NO SHORT CUTS OR ALTERNATE ROUTES ARE PERMITTED. Riders will be supplied a course map, and cue sheet. No GPS systems allowed for navigation. GPS's are allowed for personal data and recording your ride. If you exit the course for food, supplies, or any other reason, you must re-enter in the same spot in which you left.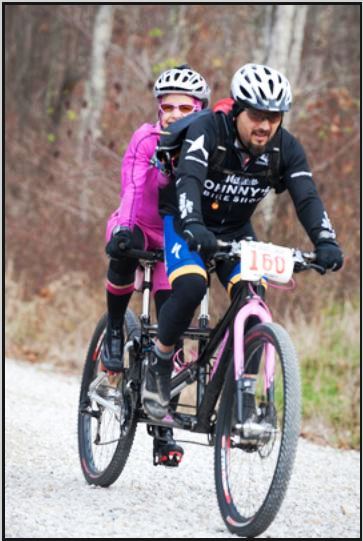 ~ Participants may not advance on the route by any means other than bicycling or in the case of a mechanical, by foot. Participants may, in the case of emergency, mechanical or other unforeseeable problem, be assisted by motorized transport. By accepting motorized transport you will automatically relinquish your standing in the ride. We recommend having at least one person available to help if you have problems and cannot complete the ride. THE PEOPLE AND SPONSORS ASSOCIATED WITH THIS EVENT WILL NOT COME GET YOU OR BE RESPONSIBLE FOR YOU!
~ Bike choice is up to you. We are allowing mountain bikes, cyclocross bikes, 29ers, and road bikes if you really want to suffer. The course has been ridden in its entirety on a cross bike with 700×28 tires with the occasional dismount due only to natural barriers. The entire ride must be done on the same bike. All singlespeed/fixie category riders must start and finish on the same gear. You CAN run a flip-flop hub, but both gears (freewheel & cog) must have the same number of teeth.

~ The 2014 event is offering Men's Open MTB and Women's Open MTB. Your bike must difinitively fit into one of the listed categories (cross, mtb, ss, tandem). Franken-bikes run the risk of being ridiculed by others and subsequently disqualified from the category entered. Any questionable bike will automatically be entered into the cross bike category.

~ YOU ARE COMPLETELY ON YOUR OWN. Use your head. Look and yield for traffic. There will be no course marshals to hold up traffic.

~ The intent of these rules is to establish an equal and fair opportunity for all riders.
MOST IMPORTANTLY, REMEMBER THE GOLDEN RULE… YOU ARE RESPONSIBLE FOR YOU!!!