Fun. Fast. Flow.
Three words that describe the Brown County experience. Designed from scratch by mountain bikers for mountain bikers . With miles and miles of flowing trail, scenic vistas and amazing terrain, Brown County has become a world-class mountain biking destination.

In it's March, 2009 issue Bike magazine named Brown County State Park one of the best 33 trail systems in North America. It was also named runner-up in the "Best Trail Network" category. The editors said "it's... single-track is among the most varied terrain east of the Mississippi. From berms to steep switchbacks to tight trees to rock gardens, these trails have it all. And even more are on the way, with an ambitious expansion plan already in the works."
Bike magazine also said that Brown County has "flowed-out berms, tight swichbacks and hand-built rock features that will leave you thinking you landed in Tsali [North Carolina] or Canaan [West Virginia]. Ride an out-and-back, and you've got 30-plus miles. Switchbacks? Plenty. Steep climbs? Just like the East Coast. Natural beauty? It's an all-time high in the fall."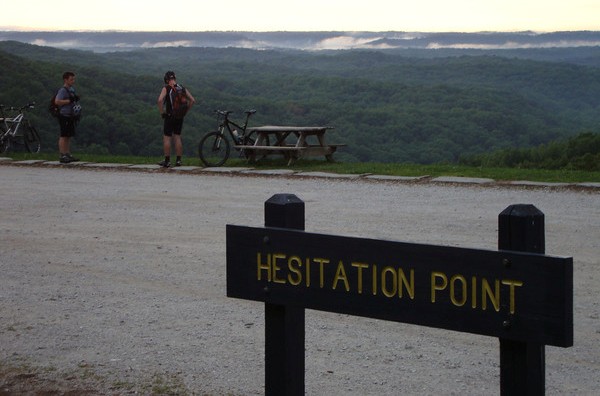 Dirt Rag magazine wrote, "Hills, rocks, trees, roots. A place that reminds you why wheels turn. A place that reminds you that the grass isn't always greener two states over." The Brown County mountain bike trail system is located entirely within Brown County State Park. It is Indiana's largest state park. Since 2004, the Hoosier Mountain Bike Association has been hard at work building the best singletrack trails around.
Details
Over twenty-five miles of pristine, winding singletrack trail.

Beginner Trails:
Pine Loop
Limekiln Trail


Intermediate Trails:
North Gate Connector Trail
North Tower Loop
Aynes Loop
Green Valley Loop
Hesitation Point Connector Trail


Advanced Trails:
Walnut Trail


Expert Trails:
Schooner Trace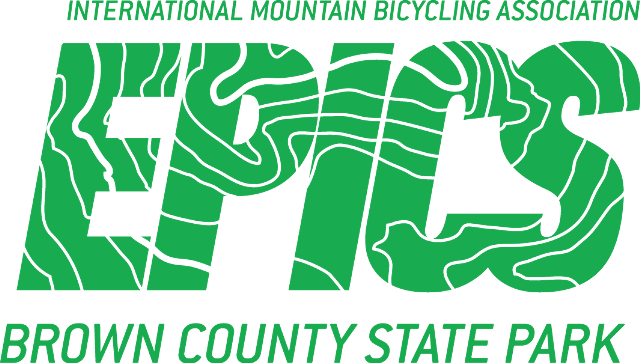 ~ All the trails are shared with hikers and trail runners
~ Please know and follow IMBA's Rules of the Trail
~ The trail system is open year round
~ The park is open from 6:00 a.m. to 11 p.m. (EDT)
~ Night riding is allowed until park closes.

Directions to Trailheads
Brown County State Park is located in south-central Indiana between Bloomington and Columbus in Nashville, Indiana. To reach the mail trail head enter the park through the North Gate Entrance located off of State Road 46 just east of Nashville. The mountain bike parking is just past the gatehouse and pool on the right. Shaded parking areas with restroom facilities are also located at the Lower and Upper Shelter areas nearby.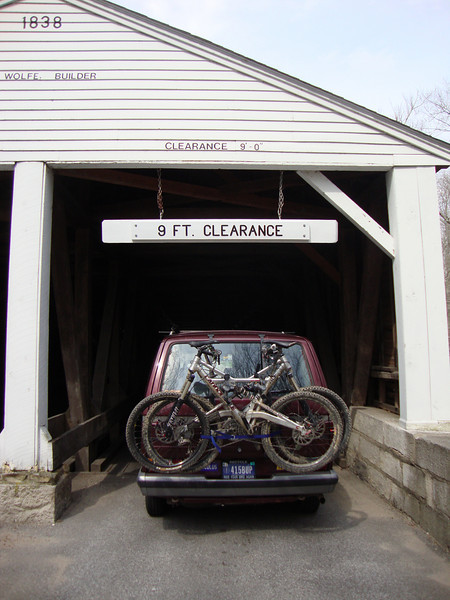 For those accessing the park through the West Entrance there is trail access (advanced skill level) at Hesitation Point. Near the campgrounds there is trail access just off the Rally Campground parking lot near the Ogle Hollow Nature Preserve trailhead (mountain bike trail is nearest to the road). Guests of the Abe Martin Lodge and Cabins can access the trail system across the road from the North Lookout Tower. There are two small trail access points with limited parking at Walnut Shelter and Hoosiers Nest.
Caution: All of the locals know to roll "Sub-9". If you use the North Gate Entrance, you must go through a covered bridge with a headroom clearance of only nine feet. Tall vehicles or cars with bikes on top may not make it through. If your vehicle will not clear, you will have to use the West Gate Entrance located west of Nashville on Highway 46. The Horseman's Camp Entrance on the south side of the park cannot be used to enter or exit. It is for the horse camp only.
Road Bike Riding
Trails too wet to ride? Bring your road bike for some of the best road riding in the country. The country roads in Brown County are scenic, generally low-traffic and very hilly. Brown County State Park was used for the road cycling event in the 1987 Pan-Am Games. Many amateur and professional road cycling teams have their Spring training camps here for a reason. Bring your climbing gears!
~ Brown County Road Biking Map

~ Brown County State Park Road Ride GPS