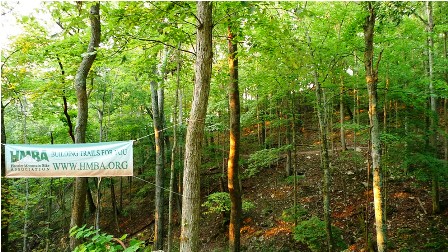 Across the country, off-road facilities are proving to be a wise economic investment for the communities through which they pass. Recent studies are showing they stimulate local economy by attracting mountain bikers, hikers and other tourists to the area. No place is this becoming more apparent than in Southern Indiana. Since 2004, more than a quarter-million dollars has been spent on building some of the best mountain bike trails in the U.S. Most of this money has been from grants received and carried out by the Hoosier Mountain Bike Association.

In 2005, the Hoosier Mountain Bike Association was awarded the largest grant ever received by a non-profit mountain bike club in the United States when it won a $150,000 Recreational Trails Program grant to build trails in Brown County State Park. An additional $250,000 was awarded by the Governor to continue building trails in Southern Indiana based on the success of the Brown County mountain bike trail system and HMBA efforts. These new trails have all been designed and built to demanding and exacting International Mountain Bike Association standards to ensure they are sustainable, ecologically friendly and fun to ride.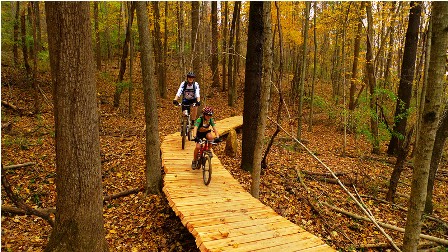 Mountain bikers routinely drive long distances to reach destinations and the trails in Southern Indiana are easily accessible to most Midwestern travelers. Origins within 300-400 miles are top candidates to draw mountain bike visitors. Many Midwestern cities including Cleveland, Chicago, St. Louis, Louisville, Cincinnati, Detroit and Nashville, TN, are within a half-days drive to Southern Indiana. Here trails have been built for mountain bikers, by mountain bikers and offer a variety of trails for every level of rider.

Most of the trails in Southern Indiana can expect to be open from mid-May to mid-December barring any major weather event. Expect regular trail closures from mid-December to mid-May based on trail conditions. Most trails in Indiana have a Trail Conditions forum on the HMBA website. Go to www.hmba.org for more info.